LYNN, LIVING WITH DEPRESSION
"My life wasn't meant to be like this"
– Lynn*, 31 years old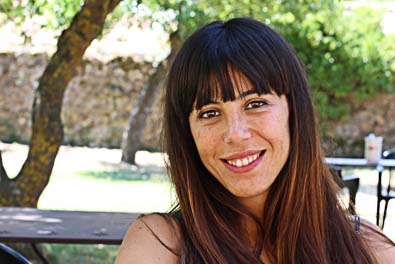 The following story contains thoughts of suicide and self-harm. Some people may find this distressing. If you need to talk to someone, support is available.

Lifeline: Call 13 11 14 anytime for confidential telephone crisis support.
When Lynn*, 31 years old, was younger her parents were not around much as they both worked long hours. Lynn was a victim of bullying at school from the age of 13 and, like many victims of bullying, began to self-harm. To cope with her difficult school life, Lynn started to experiment with drugs. When she was 15 her parents divorced and her mum moved overseas for work. Her mental health then spiralled.
At 18, a GP diagnosed Lynn with depression. She recalls that her doctor appointments were always rushed and there was very little time to discuss her mental health adequately. The GP prescribed her an antidepressant without much consultation. She experienced sexual dysfunction with the medication and stopped taking it. "When you are first diagnosed, the world of mental health is scary and there is still stigma attached. It's important to know that your feelings are valid and you should be kind to yourself. Roll with your diagnosis. It's not shameful. It's not 'crazy,'. It's just a hiccup on your life's journey."
Lynn's mum returned to Australia when she was 19, however Lynn did not discuss her depression with her parents and had very little family support. Her boyfriend at the time also had depression and it was through conversations with his family, who were open to discussing depression, that Lynn realised her life "wasn't meant to be like this".
"Roll with your diagnosis. It's not shameful."
Later that year, Lynn crashed her car. Her parents took her to see a psychiatrist and she was diagnosed with depression, borderline personality disorder and anxiety. She was prescribed multiple medications . Unfortunately she again could not tolerate them. "I couldn't orgasm, everything felt numb, and I put on weight, which was tough for a 19 year old." She stopped taking the medications and resorted to taking recreational drugs.
"Do not feel afraid to speak up if something isn't right."
At 21, Lynn attempted suicide and was admitted to hospital for 6 weeks. Two positive things happened during her hospital stay:
Her parents experienced what living with mental illness was like first-hand. Her mum also attended family education sessions at the hospital, which helped her to understand what Lynn had been living with. This made her parents more supportive. Through talking with other patients,
Lynn discovered there were other types of antidepressants that can help treat depression. Lynn discussed treatment options with her hospital psychiatrist and was prescribed one that works differently to those she had taken previously. Her experience was a good one, with the medication making her feel "more well-rounded, more rational and stopped me from hitting the lowest of low".
"You are your own best advocate and you know your body better than anyone. Do not feel afraid to speak up if something isn't right. Be open to try different things. What works for one person may not work for you."
In 2019, Lynn's relationship of 9 years fell apart and she began having more suicidal thoughts. She started seeing her psychologist regularly to help deal with this. "Managing mental health is not just about taking medications. By combining psychotherapy and lifestyle changes you can achieve a much better outcome." Thankfully, Lynn has been able to continue to see her psychologist during the Covid-19 lockdown so the lockdown has not really troubled her. "I have been living with anxiety for so long, I am in a better position than most people to deal with it." Lynn feels there are many places where you can find support. Lynn found talking to other people with depression and anxiety to be very helpful. Reading personal stories on online forums, websites like Beyond Blue and Black Dog Institute, and blogs written by real people about their lived experience of depression can also be helpful. Lynn feels particularly connected with work from artists with depression who expressed their mood and feelings through their art.
Lynn's final message to people struggling with mental health is, "Knowledge is power. By seeking help and getting a diagnosis, you know what you're working with and can develop a plan to get better. But remember, recovery is like a roller-coaster, with ups and downs. So stick with it."
*Names changed. Stock photo shown.